Prairie Dancer Photography Workshop
with Noppadol Paothong
A Five-Day Grassland Grouse Photography Workshop
(Monday, April 15 - Friday, April 19, 2019)
Introduction
The impressive and at times bizarre courtship dance of prairie-chickens and sharp-tailed grouse are known to nature lovers as one of the most amazing wildlife displays in North America. Usually shy and elusive for most of the year, in springtime, these dawn dancers put themselves in the field and try to impress potential mates with their dances.
This grouse photography workshop will be held in the heart of the beautiful and ecological important Sandhills of central Nebraska.
In this workshop, you will spend four mornings and five days with the award-winning conservationist photographer, Noppadol Paothong, to photograph two species of prairie grouse, greater prairie-chickena nd sharp-tailed grouse, at the peak of mating season. 
Beside grouse, you will also be exploring the beautiful prairie landscape with opportunities to photograph the vast Sandhill prairie. Although the area is primarily known for greater prairie-chicken and sharp-tailed grouse viewing, many other bird species also abound in the area and offer excellent bird watching/photography opportunities.
Enrollment: 
Limited to five participants. This unique workshop is expected to fill quickly. Contact us as soon as possible.
Workshop Fee: $2,500
* This workshop is for advanced photographers with a good working knowledge of their camera. Contact nop@npnaturephotography.com if you have questions about whether this is the right workshop for you.*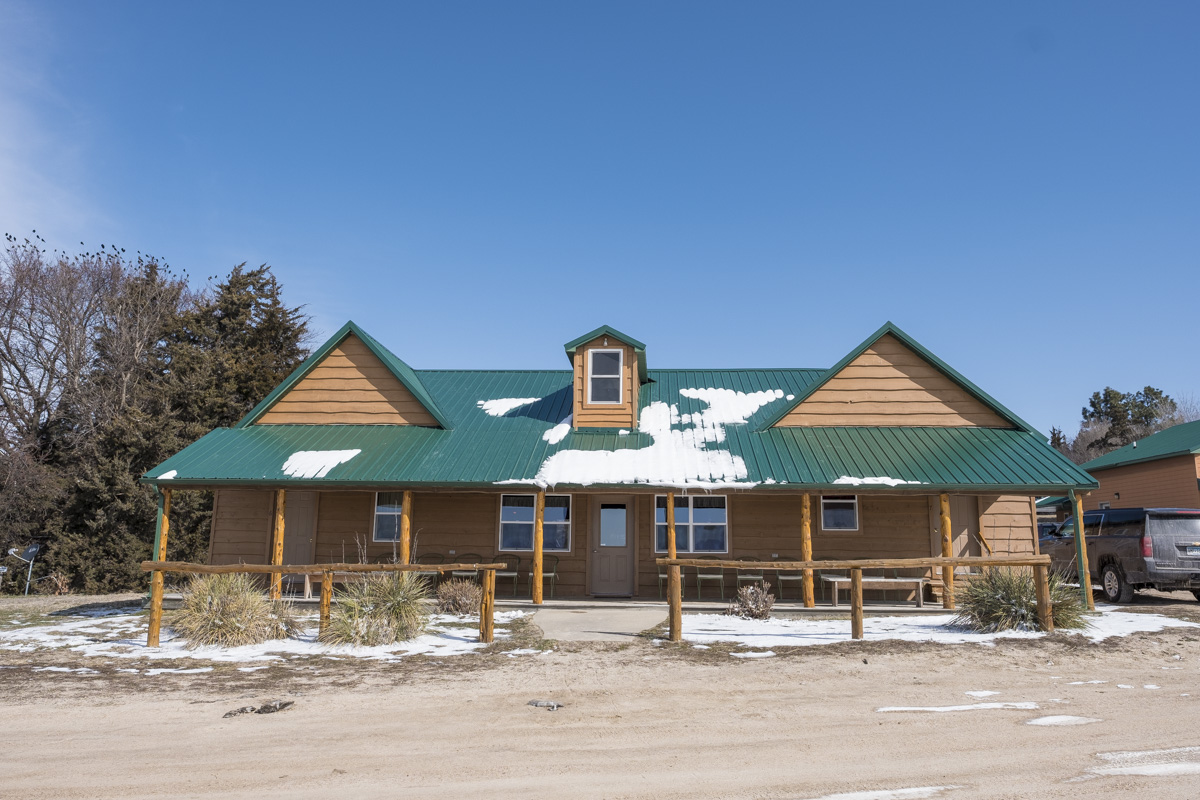 Location
Switzer Ranch/Calamus Outfitters
Address: 83720 Valley View Ave, Burwell, NE 68823
Directions:
By air: Lincoln Airport (190 miles): Omaha Eppley Airfield (210 miles): Denver International Airport (379 miles). Rental cars to drive to workshop headquarters available at the airport.
By car: From Lincoln head west on I-80. Take exit 318 from I-80 W. Follow US-281 North, then take Hwy 11 North and NE-96 W for about 15.6 miles. The Switzer Ranch and Calamus Outfitters, workshop headquarters, will be on your right.
What this photography workshop includes:
Noppadol Paothong, workshop leader
Photo instruction and presentations during the workshop
Four morning photoshooting of prairie-chicken and sharp-tailed grouse in a photo blind
Two afternoon/evening photoshooting of the Sandhills prairie and other bird species
A guided tour on the Sandhill prairie (2 – 2.5 hours): Guided jeep tour highlighting the complex bio-diversity of the Sandhills and bird species found heere
Five days and four nights at the lodge at Switzer Ranch and Calamus Outfitters (single or double room with private shower/bathroom)
Four dinners and breakfasts. The meals will be prepared by Switzer Ranch staff known for their great meals. (Inform us if you have dietary restrictions.)
His stunning images and storytelling of his decade-long journey was a huge crowd pleaser, and everyone walked away with amazement from his presentation.
To quote our State Ornithologist, Clifford Shackelford, "I have been doing this for 25 years and have seen hundreds of presentations and this is, by far, the BEST I've ever seen.
Noppadol has that rare talent of engaging an audience on a personal and emotional level.
While his outstanding photography speaks for itself, Nop's message is equally moving.
His professionalism is only surpassed by his genuine nature and evident passion for what he does.
Once Nop began to narrate and explain the plight of the Grassland Grouse and his goal to photograph and document them, the audience became mesmerized by the beauty of these creatures and by a naturalist and photographer who truly has a passion for his subject.
None of us will ever look at a grassland habitat quite the same way again.
Noppadol is an extraordinarily talented and dedicated photographer and presenter.